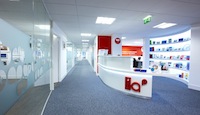 LILA* language schools situated in Liverpool, and in London which due to open 2014. Our aim is simple; love to learn – LILA* students do more of what they love while they learn. Our schools offer a unique learning environment; 18 classrooms. Learning in the classroom is fun and fresh. When you finish studying, spend time with your friends in our large student common room,. Exploring the internet is easy as we have an IT suite and free Wi- Fi, giving you endless opportunities to explore.
Cou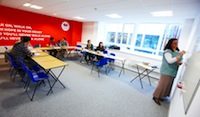 rses Whether you want to improve your language skills for professional purposes, academic or personal reasons. Our programmes include: * General English courses * Examination preparation courses and IELTS.
Our friendly academic team are always on hand to offer support and guidance during the student's studies; you can do this face to face or online. Our 'LILA* Online' system provides extra support even when you leave.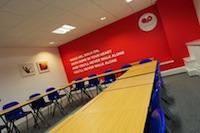 At LILA* you can expect to have lessons using the latest interactive electronic whiteboards and hand-held tablets in the classroom.
Liverpool Liverpool has so much to offer as a vibrant, iconic, cultural destination. We have more theatres, museums and galleries than any other city outside of London. If you like music, sport and shopping you'll love Liverpool too. LILA* is right next to the fabulous Liverpool One shopping district.