Sprachcaffe: A Worldwide Organization of Language Schools!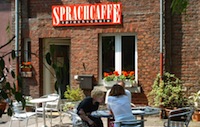 For more than 30 years, people with a passion for languages from all over the world have been travelling with Sprachcaffe; experiencing exotic, new countries, immersing themselves in foreign cultures and learning one of seven exciting languages: English, Spanish, French, Italian, German, Chinese or Arabic.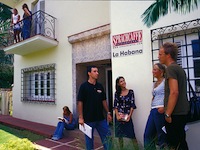 With our wide range of 30 language schools in fantastic, specially-chosen destinations around the world – from fascinating cosmopolitan cities to scenic beaches – you are sure to find the right one for you.
Personalised language courses and communicative teaching methods facilitate a fast learning process that will give you the confidence to apply your language skills to all aspects of your life. You will be able to practise whenever you choose, communicating with local, native speakers in their natural environment and will have an unforgettable experience along the way.