English Language Company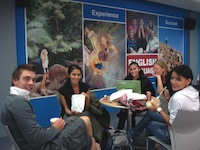 Located in the heart of Sydney city centre, English Language Company (ELC) has a large modern campus with cafes, shops and popular sights close by. ELC students come from over 35 countries to study our wide range of quality English courses. We pride ourselves on offering excellent teaching and services to all of our students. We look forward to helping you achieve your goals and we are sure that you will enjoy studying at ELC and living in Sydney.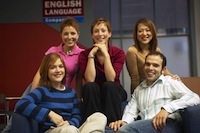 ELC was founded and is managed by David and Lyn Scott who are well-known in the English language teaching industry as academics, managers, teacher trainers and coursebook writers. Lyn has managed training programs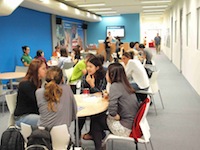 and trained teachers in Australia, the USA, the United Kingdom, Russia, Poland and China. David has taught in and managed schools in Australia, the UK, Spain and Malaysia. David and Lyn are the co-authors of the internationally acclaimed coursebook series Natural English, Oxford University Press.