About Club Class Malta
  Malta has rapidly acquired a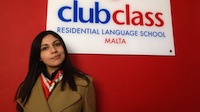 reputation for excellence in teaching English as a foreign language. Clubclass has helped form this coveted status by providing a highly immersive educational system that gives rapid and lasting results – the residential language school.
Malta was a British colony for over 150 years. Since independence from British rule, daily use of the English language has never subsided and the Islands are officially bi-lingual. Business, scientific, educational and other circles use English as the predominant language. English is also spoken exclusively in a number of social circles. When enrolled in an English language course in Malta, students are able to communicate with all locals and in all situations, encouraging daily and practical use of the language.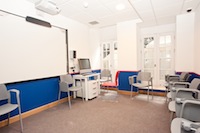 The steady increase in popularity of Clubclass is the result of the hard work and dedication that can only be achieved by a family-run establishment. Our residential language school set-up provides a totally immersive teaching environment. At Clubclass, we pride ourselves on our commitment to deliver quality language tuition to all our students on a personalized level. Clubclass is licensed by the Ministry of Education, an accredited member of FELTOM and a full member of ALTO and WYSETC.
About Club Class London
London, the UK's dynamic capital and one of the world's great cities, offers students a truly unforgettable ex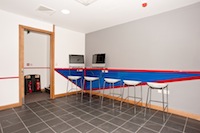 perience. It is a rich cosmopolitan city with endless cultural, culinary and entertainment opportunities, but best of all, it fully immerses students in the language they want to learn. All this has made London the ideal and most popular destination for learning English as a foreign language.
Clubclass Language Schools started operating in January 1999 when the school in Malta opened its doors to foreign students for the first time. Over the years, the school in Malta has taught English as a foreign
language to over 25,000 students from over 50 different countries. Following the success in Malta, in 2012 Clubclass' directors decided to put to further fruition their vast experience in the EFL business by acquiring, re-branding and relocating a school in one of the key EFL destinations in the world – London.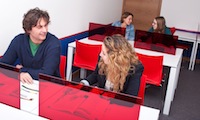 The school's philosophy has and will always be to offer quality English language tuition in a fun and relaxed environment that is conducive to learning. Our qualified and friendly staff are always available to ensure that students get the maximum benefit and enjoy themselves in the company of like-minded people from all over the world.
Both schools are accredited by the leading accreditation bodies in their respective countries – FELTOM in Malta and British Council, English UK and ISI (Independent Schools Inspectorate) in London. These accreditations provide further proof of Clubclass' commitment towards top quality English language tuition.
Apart from offering English language courses to students of all levels and ages, the schools offer assistance with booking accommodation, airport transfers and activities in both locations. By offering students a full range of services, we ensure that they find 'a home away from home' in a fully immersive environment.