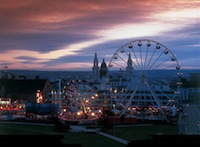 We have two sites: The Victoria Road School and the Burley Road Centre. You will study at either site depending on your level of English.
The Address of Victoria Road School is Victoria Lodge,115 Victoria Road, Leeds LS6 1DRThe address of the Burley Road School is, Burley Hill Trading Estate, Burley Road, Leeds, LS4 2PU.The distance between the two is about 1 mile. See how to get from one site to the next here
The school is homely and friendly. A great place to study!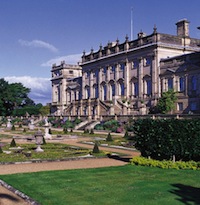 We have welfare staff to help you when you first arrive.We have students from all over the world. Last year we had students from over 48 different countries. We have a pleasant garden area (Victoria Road school).
There is a kitchen and eating area at both sites and a large common room at Burley Road
We have computers available at both sites for grammar and vocabulary practice, and free access to broadband internet and email.
You have FREE access to Leeds English Online for self study during your time at the school. There are over 100 hours of skills practice at your level and a guided study plan.
You have access to Leeds English Online FREE for 3 months after you leave the school.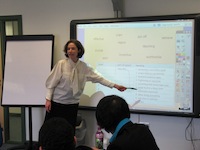 We offer you individual attention, regular reports and feedback on your progress.
We will give you a private tutorial in your first few weeks of study to help you plan your learning objectives.
You will be given an individual learning plan (ILP) which will help you in your weak areas of English and is reviewed every 2 weeks.
After class there is a study room with materials available for extra study.
We have bright and spacious classrooms.
Our classes are small (Average 10 students per class with a maximum of 14 students).
The minimum age of students is 16.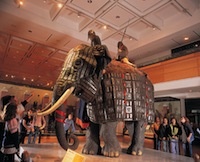 We arrange trips to places of interest for you.
Classes run from 9am to 2:30pm Mon to Thur and ILP study time runs from 2.40 to 3.40. A teacher will help you with your study. On Fridays, lessons finish at 12:15.