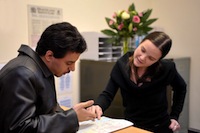 At City School of Languages, we aim to deliver a very personal service. We, therefore, want to make sure that you know about us and our team and who you can contact if you have any questions.
In the "About Us" section of the website we want to introduce you to the staff that represent City School of Languages – our Principal, the administrative staff and of course our teachers.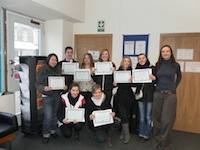 City School of Languages was founded in 2006 and has rapidly grown in size and scope with the introduction of new and interesting courses to meet our students' needs. We are accredited by the British Council and ABLS Accreditation, and have an excellent team of dedicated teachers and support staff.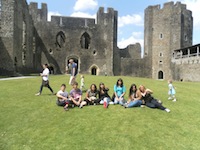 We are committed to ensuring our students are given the best possible experience of learning at CSL and living in Swansea. We will always be there to support you and to make you feel well looked after. For our students aged under 18 we recognise how important it is to give extra attention to your needs and commit to a higher level of supervision and care at all times. We want to ensure our younger learners feel safe and secure at all times while studying at CSL: your wellbeing is our priority.
We have an open-door policy in school. This means we encourage students to talk to any member of staff if they need help with anything at all. We will always listen and do our very best to give guidance and support, so as to make your time with us a positive and memorable experience.