Guidance and Consultation: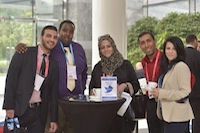 Out of concern and care towards the students' educational procurement and taking it to the highest levels, our board of directors have carefully chosen the best of the best student advisors who are qualified and experienced and completely prepared to offer a helping hand to all students, by answering their questions and guiding them through the admission process, directing them to properly choose the country and the institute to join, according to their abilities, orientation and inclination to receive the perfect and appropriate educational experience, in addition to providing them with all the information regarding the procedure to obtain a visa and grant entry to the chosen country, and any other question they might wonder about as to how they can depart and enroll in the proper institute.
Providing Enrollment: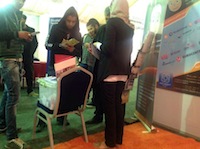 Sinbad Educational Services ensures their students to enroll in the most majestic and high-quality language institutes, in the nations that are widely known for providing the proper educational opportunities, including the United States of America, the United Kingdom, the European Union, and other several countries that offer a rich environment for students to open their minds to new cultures and truly benefit from being in a native society.
Arranging Visa Procedures:
We offer our students the appropriate assistance according to our experience in the visa application process, whether they're students or dependents, we provide the proper guidance as to what type of visa is suitable for their situation, and informing them to submit the supporting documents for them to apply with zero number of errors, and to grant entry to the nations free from the most minor obstacles.
Offering the Proper Accommodation and Airport Reception: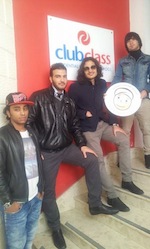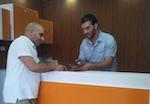 No matter where the destination of our customers will be, or how much their budget was, we guarantee for them to receive a decent and a quiet comfortable residence, and also offer the full information regarding locations and prices, and provide a variety of choices for the student to consider and decide the most suitable option, keeping in mind each individual's status, budget, and desire.
Monthly Reports:
Coming from our intentions to stay updated day to day with our customers, we keep our eye on each student since the day they start dealing with our company, until their arrival to the country of their choice, and observe their progress in order to put together a rather comprehensive and inclusive report regarding their development and results, and make sure to be a watchful eye over our students throughout the entire duration of their educational procurement.