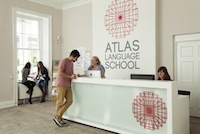 Atlas Language School was set up in 2003 with the aim of providing a unique learning experience in a personal and motivating environment. We are located in Portobello House, a beautiful landmark building that overlooks the Grand Canal in the south of the city.
The school has grown quickly since it was founded and has built up a reputation for excellence in that time. General, Professional and Examination Preparation courses are run year- round in Dublin, while our Atlas Junior programmes run each summer in Ireland, the UK and the USA. In addition, we also specialise in designing language programmes for groups and individuals with specific requirements and have developed strong relationships with many schools, colleges and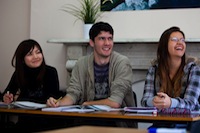 businesses in Europe and other parts of the world. Much of our school's success has been built on our personal approach and the recognition that every student's language abilities and goals are unique. No matter what type of course you are doing with us our Academic Manager and support staff are always available to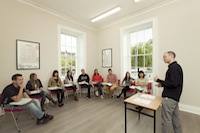 give you regular individual feedback and advice.
Our mission is to help you to become a more effective learner and show you how to make decisions about your own learning so that you can set goals and objectives for the duration of your studies.